Eyebrows are uniquely personal and what frames the face. Whether you want a soft, natural look or prefer something bolder and more striking…we've got you covered. Our trained and experienced artists are well-versed in all styles of eyebrows with expertise in designing a brow just for you and your face shape. All our brow pigments are made in the USA and age true to color. We are experts in custom mixing pigments to create your perfect shade of color that will compliment you, your skin and your request. 
We offer microblading, powder brows, ombre brows and combination brows.  Put the pencil down, wake up with beautiful eyebrows and call us today to schedule your free consultation!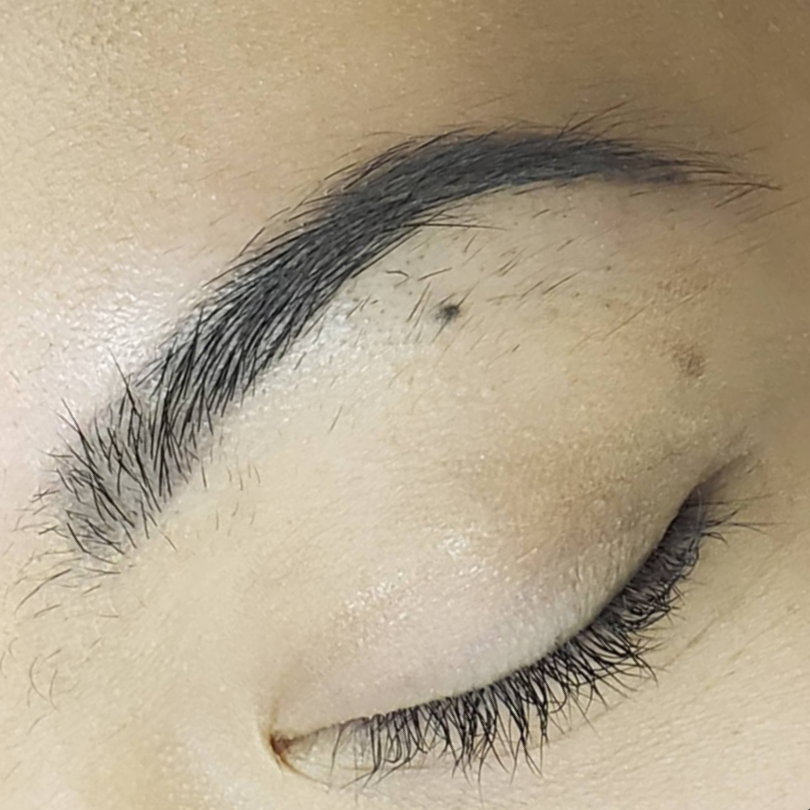 Soft Powder: This is a Healed Eyebrow. This style of powder brow was innovated and perfected right here at the Girlz Ink Studio by Teryn Darling. We mimic the look of brow powder dusted behind brow hairs which results in a soft, powdery backdrop. Perfect if you use powder to apply your eyebrows, or if you just need a soft base. This style of brow looks good on everyone and stands the test of time.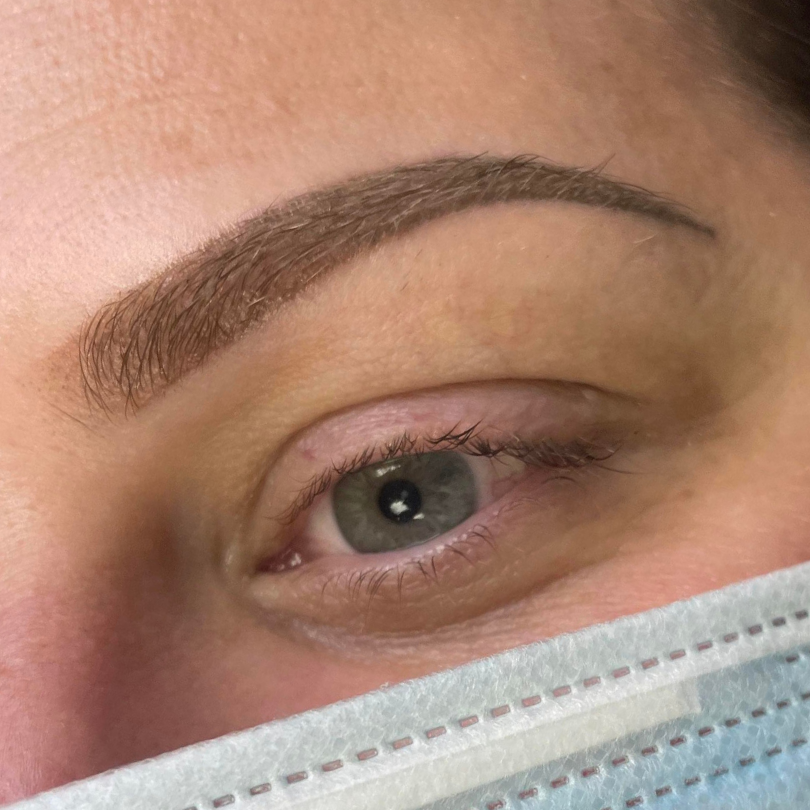 Medium Powder: This is a Freshly done Eyebrow and will lighten 15-20% when healed. With this choice you'll get a bit more color and density but still have a soft edge to the brow when healed. Your brows will resemble more of a makeup look while still appearing natural. This is perfect if you apply your brows with a pencil then use a Q-tip to smudge out for a little more softness.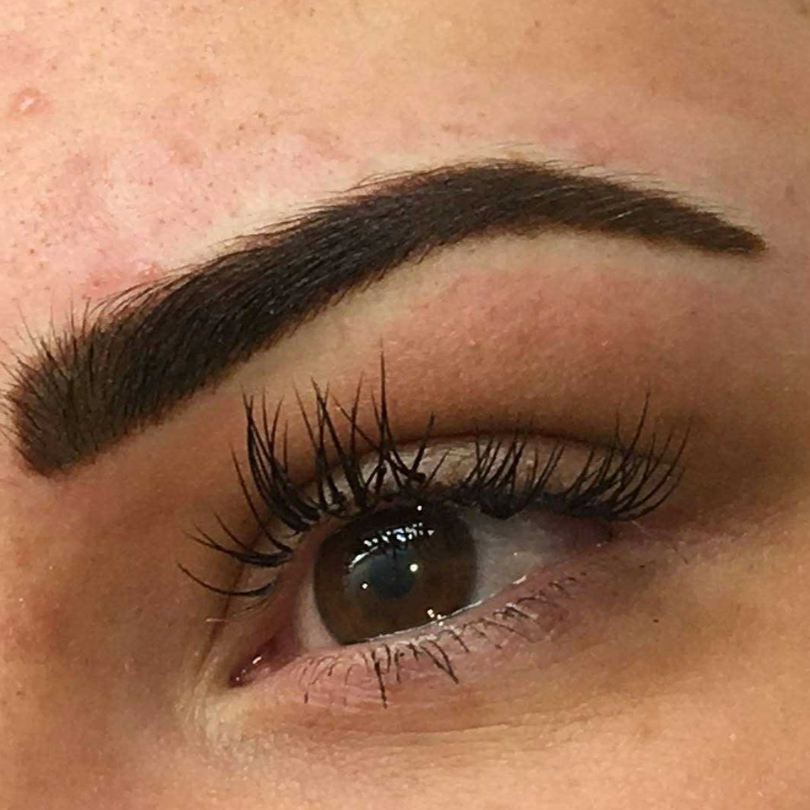 Striking Powder: This is a Freshly done Eyebrow and will lighten 15-20% when healed. This is the boldest choice of the powder brow options; you'll wake up in your makeup with this choice! A full-color, shaded brow from start to finish to create a more striking application. This is perfect if you use a pencil to apply your brows and like a more dramatic look.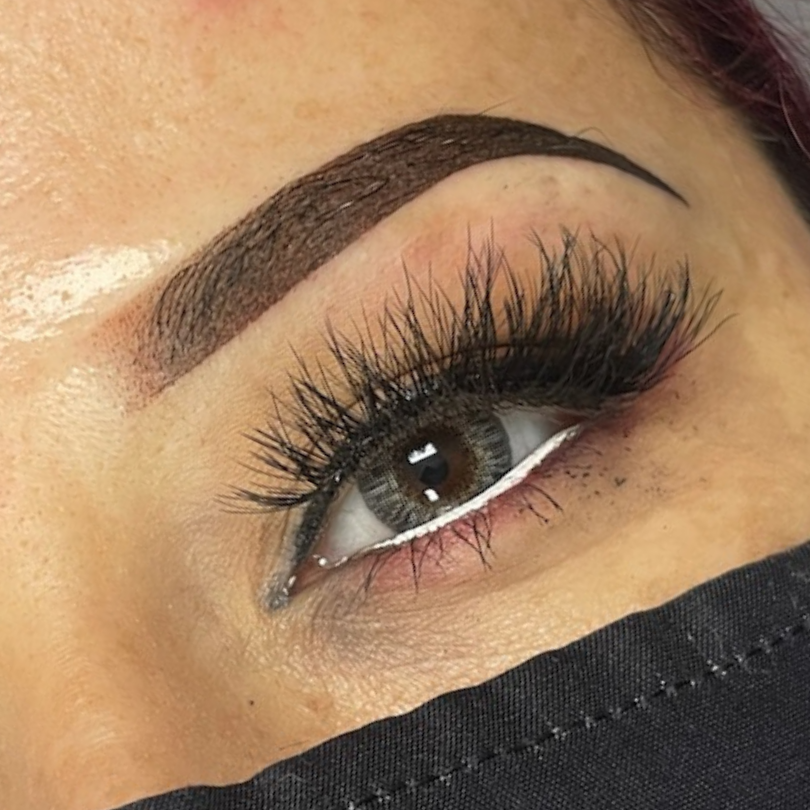 Ombre Brows: This is a Freshly done Eyebrow and will lighten 15-20% when healed. A gradient brow with bolder color in the tail, bridge and arch fading into a much softer color for the bulb area. This is perfect for if you apply pencil then use a Q-tip to smudge out the bulb area. This is a very popular choice for the younger clientele as it resembles a very popular topical makeup look!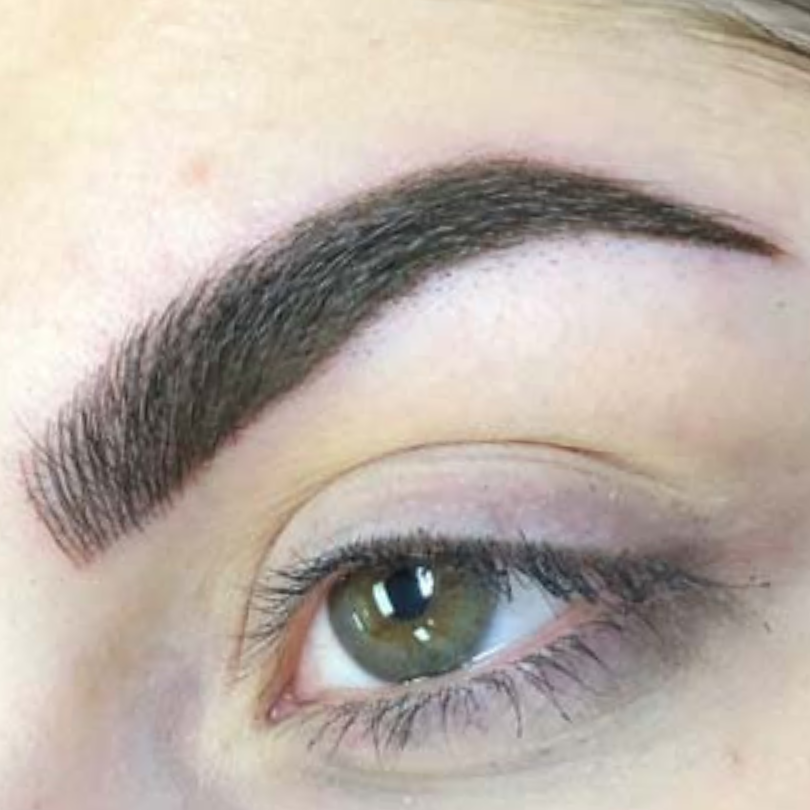 Combination Brows: This is a HEALED Eyebrow for a client that requested a dark and more striking look. Can't decide? Have your cake and eat it too! This brow style is a beautiful combination of techniques: powder throughout and then hair strokes in the bulb area. If you like filling your brows with powder or pencil but wish you could mimic the look of real hair for the bulb area then this style is for you!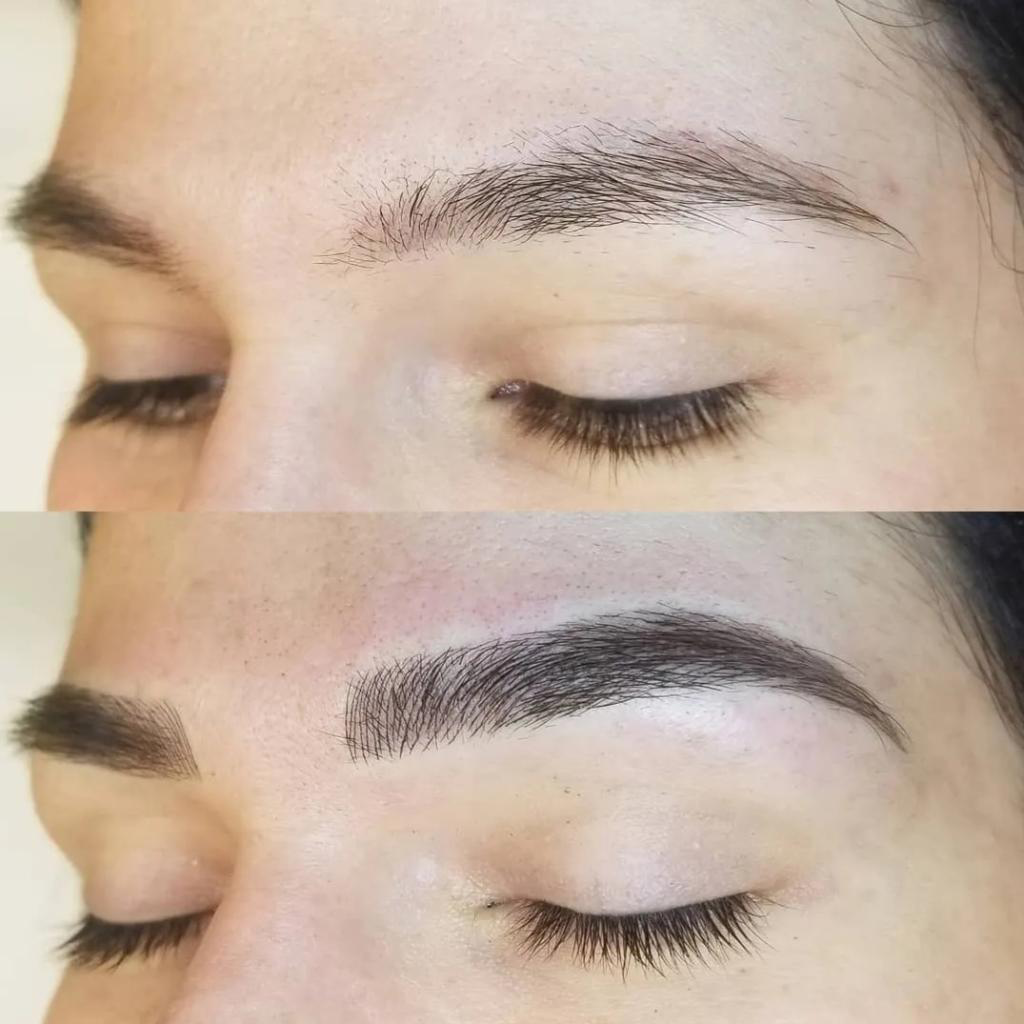 Microblading / Nano Stroke Brows: This is a Freshly done Eyebrow that will lighten 15-20% when healed. This is a very popular technique that creates the look of real eyebrow hair by using a manual tool. Microblading hair stroke brows heal with very soft results. The hair strokes are artistically applied by our artists to mimic your natural hairs and compliment any existing brow hair. There is no shading, only hair strokes with this brow! This blends very well into the clients' natural hair growth pattern.
Pricing for Brows ranges from $550-$650 depending on the style of Eyebrow chosen. We have priced our Eyebrow procedures fairly and to reflect our skill, experience and expertise. Apprenticeship discount pricing available as listed.
Touch up fees for Eyebrows (within 12 weeks)
Touch ups beyond 12 weeks will be priced at the Artist discretion with how long its been since the initial procedure was performed as a consideration.
An in-person consultation is required for this service. We are experts in the area of correction and can correct and restore most botched brow work back to a beautiful brow you will be proud of. Pricing will depend of the level of correction needed. Price quoted at the complementary consultation.
Our amazing apprentices offer Powder Brow appointments only for $250. Please email us at [email protected] to book with an apprentice.
Just had my brows done by Teryn and they look AMAZING!! I was very impressed by the cute little shop and the friendly girls at the desk. Very clean, professional, experienced and fun! When it comes to someone working on your faces you don't want to take chances so I wouldn't go anywhere else. Great job ladies! Thanks for everything!
Amy Owens is incredible! I went in and I've never really been good with my eyebrows so i was not too sure what I wanted but she recommended the perfect shape! She did an amazing job I absolutely love them I'm so grateful I can wake up and they look on point! Highly recommend! SPECIALIST EYEBROW TREATMENTS If there is any questions you did not find the answer to here, please feel free to give us a call or shoot us an email, we are happy to talk with you.