 Girlz Ink is an artist owned company in the field of permanent makeup. Girlz Ink was born in the year 2000 when Teryn Darling discovered her talent and passion for PMU. It all started with a young artist honing her skills, building a loyal clientele and a mission to cultivate and elevate the industry she loves. Today, Girlz Ink is a Las Vegas favorite for those wanting beautiful and flawlessly applied permanent makeup. The Girlz Ink Studio is a team of talented artists trained to meet the excellence and high standard of the Girlz Ink name clients have come to depend on. Girlz Ink also serves the industry and artist with its PMU Online Supply Store, The Girlz Ink Online Training Academy and Artist Support & Mentorship. The entire Girlz Ink team is passionate about developing leading innovations, techniques and education that level up and evolve both the industry and the artist. Girlz Ink has become a model of industry excellence.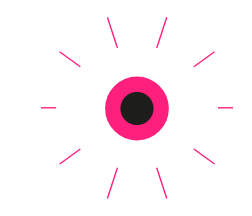 The Girlz Ink Studio is a very unique and one-of-a-kind cosmetic tattoo studio. The team of diversified Girlz Ink artists offer any style eyebrows, eyeliners, lips, 3D Areolas, Teenzy Tatz® and removal!
Teryn Darling and the Girlz Ink team are world renown for their dedicated training style, attention to detail and student focus. The Girlz Ink Studio offers a variety of ways to come train with them. Girlz Ink also serves the industry and artist with its Online Supply Store. We're a one stop shop for all of your permanent makeup supplies, including Pigments, Machines, Needles, procedure accessories and more!
Excellent experience, the ladies are awesome at what they do. This was my first permanent makeup and went with eyeliner to help my eyes pop. I love my eyeliner so much now I'm going back to get my lips done.
Amazing! All the girls there are wonderful! Great personalities. Amy does beautiful work would recommend them for permanent makeup to anyone
I've been here for both winged eyeliner and brows. Life changing for me. The BEST staff ever. Friendly and very professional. The care and consideration that they have for their clients is amazing.