Meet the Team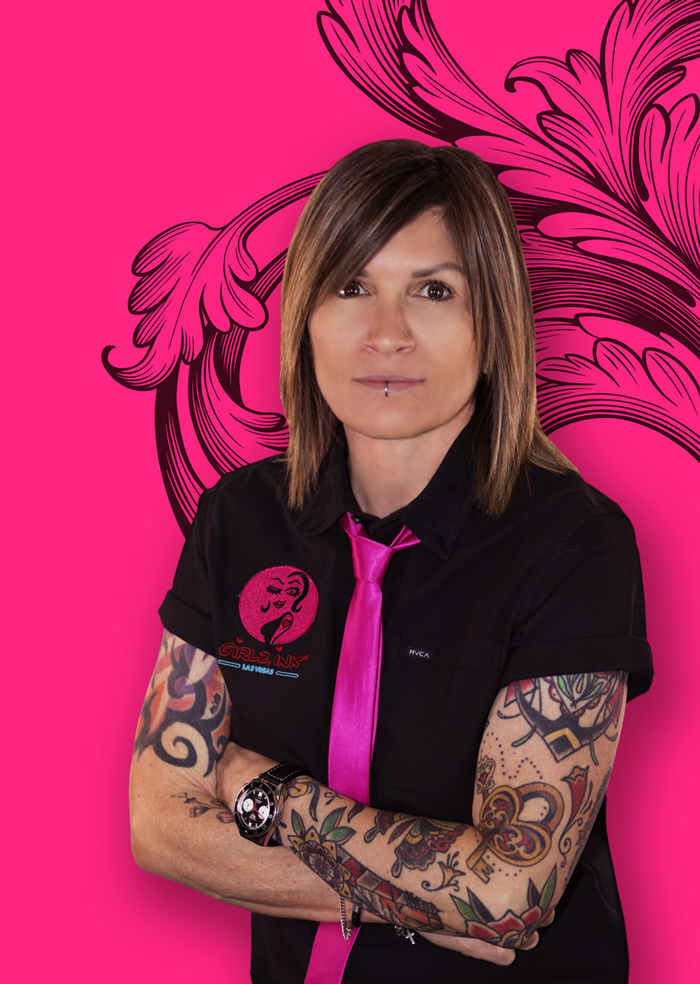 Owner & Permanent Makeup Artist
Teryn has been performing permanent makeup, medical and body tattooing for over 22 years. Teryn is world renown and has impacted the permanent makeup industry in a profound way by bringing elevated education and artist versatility to the forefront. She proved that tattooed makeup can look soft, natural, realistic and last with stable aging results. She is a highly sought after national and international speaker and trainer. She is an industry icon, highly respected and often referred to as the GOAT of PMU.
Teryn started her career with a 6-month apprenticeship in cosmetic tattooing right here in Las Vegas. Three years into her permanent makeup career she entered and completed an 18-month body tattoo apprenticeship under Eddie Lin at the Skin Factory. This is where she learned the art of making needles, pigment dilution, and all the advanced tattoo techniques to achieve outstanding and natural results in her PMU work. Due to her skill level, eye for detail and dedication to her craft, Teryn became recognized as one of the most talented and accomplished PMU artists in the world. She specializes in Powdered Brows, Eyeliners, Lips, 3D Areola and Nipple restoration and Saline Tattoo Lightening. She is in high demand by both clients desiring beautiful, natural and skillfully done permanent makeup and artists from all over the world wanting to learn her accomplished techniques. Teryn and her work have been featured in International Cosmetic Tattoo magazines as well as articles written about her in local newspapers and magazines.
Four years ago, Teryn took her busy practice and clientele to open her own studio…The Girlz Ink Studio. She hand selected only the best artists to join her and complete the Girlz Ink Team. With Teryn leading a team of the most talented permanent makeup artists in Las Vegas, the Girlz Ink Studio is a very unique and one-of-a-kind cosmetic tattoo studio. The team of diversified Girlz Ink artists offer any style eyebrow, eyeliners, lips, 3D Areolas and Teenzy Tats®.
Teryn continues to keep a busy clientele of her own, travel the world with her sold out classes and educate both the industry and public on permanent makeup procedures and protocol. She is living her dream and doing what she was born to do! Besides tattooing she is an animal lover and works with A Home 4 Spot local dog rescue. She loves live music, getting on the dance floor, dining out, 4-Wheeling, gardening, crime documentaries and just spending time with her family, friends and fur babies.
Just had my brows done by Teryn and they look AMAZING!! I was very impressed by the cute little shop and the friendly girls at the desk. Very clean, professional, experienced and fun! When it comes to someone working on your faces you don't want to take chances so I wouldn't go anywhere else. Great job ladies! Thanks for everything!
Just had my brows done by Teryn and they're AMAZING!!! She not only did a perfect job in my brows she's clean, professional, experienced and fun! Cute little shop with very friendly staff. Very impressive.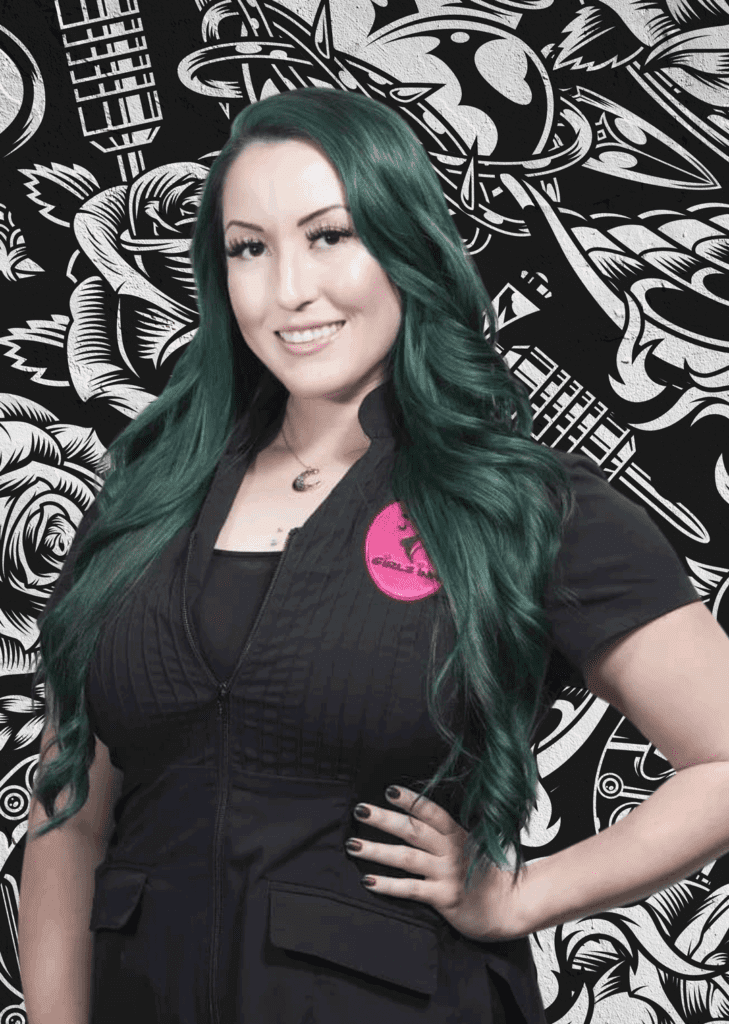 Michon Martinez is a Las Vegas native. As early as elementary school Michon has been involved in drawing and painting. She took private art classes as a teenager and has continued drawing into her adult years.
Michon has taken her artistic eye into photography. For the past few years she has been working as a professional photographer for a prominent Las Vegas Strip Property. Her ability to recognize and appreciate qualities that would typically go unnoticed by the casual observer has enhanced her photographic skills.
Michon has always been persistent in perfecting her artistic flair. Bold compositions, high sense of color, extensive drawing utilizing different mediums has helped her practice and master techniques. Michon has always enjoyed developing her talents which has allowed her to cultivate an artistic appreciation.
Michon attended Euphoria Institute for Beauty. After graduating at the top of her Aesthetics class as valedictorian, she is now a licensed Aesthetician. Her passion for tattooing and ink led her to train and apprentice with the world renowned permanent make-up artist Teryn Darling!
Michon Martinez can now be found at Girlz Ink in Las Vegas, Nevada, where she specializes in permanent make-up. She has been with Girlz Ink for five years.
Got my eyebrows tattooed here by Michon. She used powder method and explained the whole process as it was happening. She was very patient and made sure I was happy. Waking up everyday with these brows makes getting ready so easy. Definitely recommend to all my girls. 🙂
I did a lot of research in Vegas and came across Girlz Ink for permanent make up. I had the best Michon do my top eyeliner with a wing. She is very educated and explained the whole procedure to me. I was very happy with the results. I was so pleased with the out come I came back for my eyebrows. They came out amazing! I recommend this place for any cosmetic tattoo that you will need.
Michon is very professional and precise, I absolutely love my eyebrows and I wouldn't trust anyone else. She's amazing, and I would recommend her if you're looking to get your eyebrows done. Also the shop is so cute, I love it!
Amy was born in Texas but raised in Las Vegas, NV. At a young age she began an interest in customizing arts and crafts. Her attention to detail, and her drive for satisfaction make her a well-rounded permanent makeup artist.
Amy first found Girlz Ink as a client, and later became an apprentice under the Girlz Ink Owner, Teryn Darling. She is now mastering her Permanent Makeup Craft. 
In Amy's free time, she enjoys barbecuing with family and friends or attending the latest estate sales. Amy loves helping people which makes her an amazing addition to the Girlz Ink Team!
Amazing! All the girls there are wonderful! Great personalities. Amy does beautiful work would recommend them for permanent makeup to anyone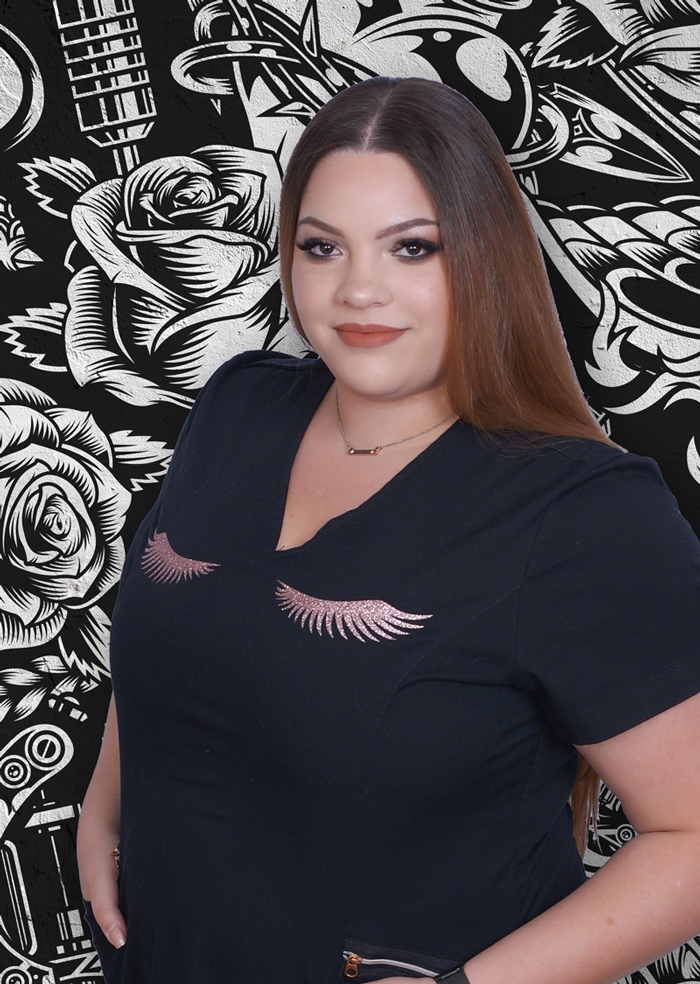 Jillian Silva is a third generation Las Vegas native. She went to High School on the East Side where she took advanced drawing and painting courses. She was a natural artist with a good eye for design and symmetry. 
Jillian started working right out of high school at a small eyebrow threading boutique in 2011 and she became obsessed with brows! With her natural artistic abilities and her warm personality…she built a loyal clientele. She heard about Microblading in 2015, became very interested and dove into a six month apprenticeship here in Vegas. Her already honed brow artistry regarding design and shape gave her an advantage and it didn't take long to develop her technical skills.  
She has spent the last six years taking advanced courses, studying her craft and leveling up her microblading brow game. Due to her own natural abilities, her dedication and passion, she has become one of the top microblading artists not only in Las Vegas, the entire United States. 
Jillian has decided to hang her tools here at the Girlz Ink Studio and we couldn't be more excited or proud to have her to join our team!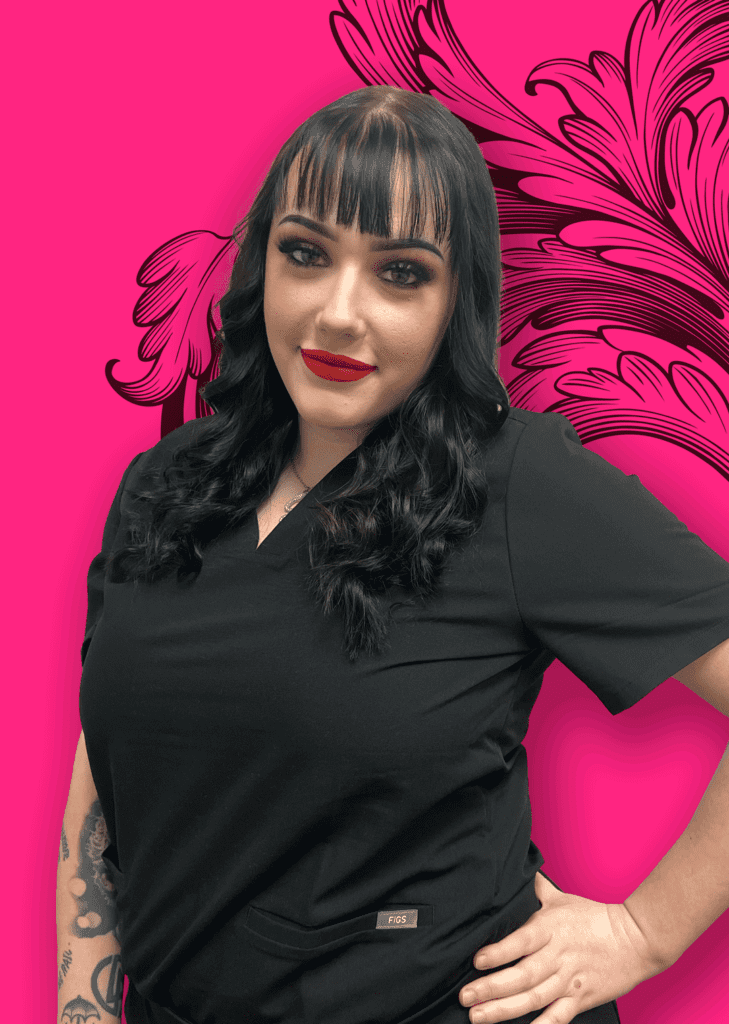 Her permanent makeup journey started 5 years ago straight out of high school, where she discovered her love for machine work quickly after stepping into the industry. 
In this time, Ren has 10 different certifications in ombré brows alone – and has even won pixelation contests. With her extensive knowledge of color theory and bone structure, Ren has achieved over 1,000 appointments and counting. 
Jade Ruiz Was born in Southern California and moved to Las Vegas after high school. Ever since she can remember, she has been interested in creative arts. She has explored many different areas of art, such as painting, photography, pottery, jewelry making, and fashion design; All leading her to eventually begin her permanent makeup journey in 2020.
During the pandemic, while everything was shut down, Jade spent hours upon hours studying microblading and began a 6 month microblading apprenticeship.
Jade has continuously studied and mastered her craft over the last two years. Her eye for detail, artistic ability, and friendly demeanor have built her a strong reputation and following as a permanent makeup artist!
In Jade's free time, she loves hanging out with her son, exercising, camping, checking out new restaurants, and catching up on tv shows.
Stacie-Rae is a 27-year art school educated and award-winning professional tattoo heARTist. After a BRCA1+ diagnosis, she had a prophylactic mastectomy in 2012 and decided to dedicate her career to breast cancer + scar tattooing. 
She wrote a book on areola restoration and the byproduct of the designs she created for that book were NIPPLEBACKS: temporary areola tattoos, a complete game-changer for survivors and previvors!
Then, Stacie-Rae decided to take what she learned in art school and over 20 years of tattooing scars and develop the world's leading training program for tattoo artists wanting to do this type of work well. She also teaches them the mental health aspect of losing your breasts so they can use their skills to help clients heal fully.
She's created of co-created the worlds first temporary nipple tattoos, scarred and skin toned tattoo practice skins, permanent areola pigment, areola needle cartridges and paramedical tattoo publication. Now, with the new Ever After Areola pigment, the system is complete and we can help areola artists be their absolute best for their deserving clients!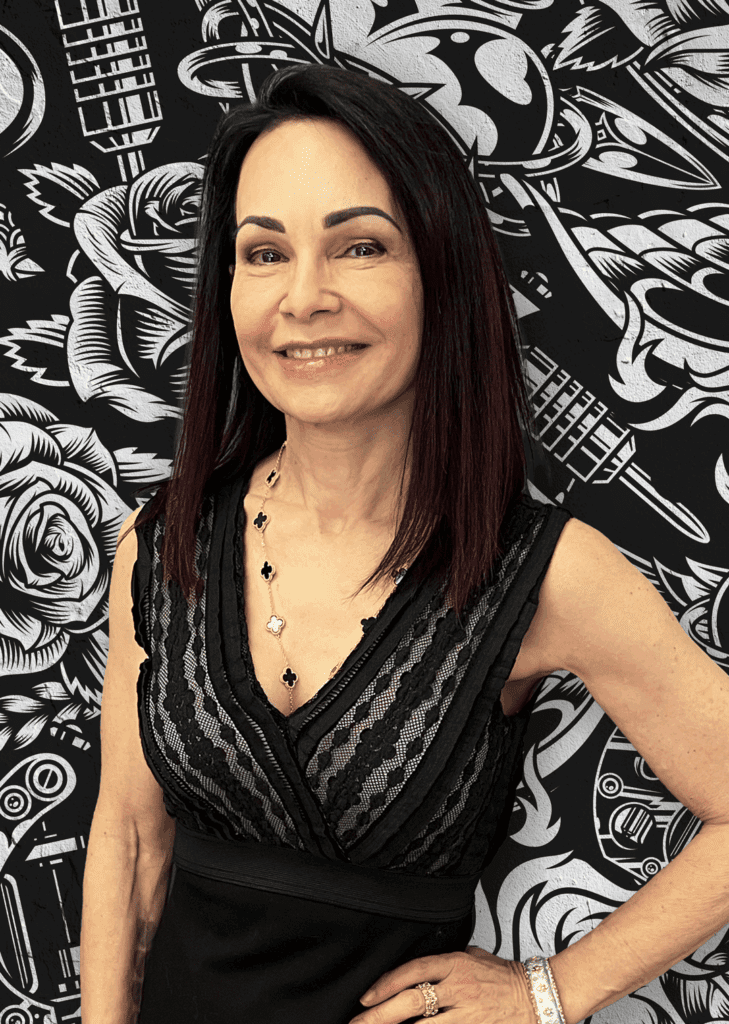 Kat began her career in Los Angeles as a topical makeup artist and esthetician. She quickly realized she had a knack and an artistic eye for symmetry and esthetics. When she decided to move to Las Vegas, she acquired a job as a cocktail waitress at one of the major hotels on the Las Vegas strip. It was originally meant to be a temporary position, but her love of people and service kept her there for several years. 
In 2010, Teryn asked Kat to join her in growing the Girlz Ink brand.  The dream was to build a company that served both the permanent makeup client as well as the artist. Together, they opened their very own Girlz Ink Studio, launched the Girlz Ink online store and online training academy. 
Today, Girlz Ink is one of the industries most trusted companies. They are world renown for their highly skilled and talented artists who serve the Las Vegas area, their top quality PMU pigments, products and tools, and their in depth training classes for both the beginner and advanced artist. Kat was instrumental in these accomplishments. 
Kat fell in love with the permanent makeup industry. She is grateful for the opportunity to support and elevate both current and future artists.
Ashley has been a part of the Girlz Ink team since April of 2017. She has become an amazing asset to the team and works tirelessly to make sure everyone has everything they need. This includes the Girlz at Girlz Ink Studio, Clients, Customers, and Students. As the front desk supervisor, she strives to give the best to the Artist Support team by creating a happy and positive environment.
Ashley is also the Training Coordinator for Li-FT®: Our salt/saline removal product. She coordinates all Li-FT® Removal Webinars, as well as hands on courses. She stays in constant contact with all certified Li-FT® Trainers making sure their courses are running smoothly. We now have Li-FT® Trainers in various US states, Canada, United Kingdom, AND Australia. Ashley absolutely loves Li-FT® and offering the trainers the best support and coordination possible. She is excited for the future of Girlz Ink so that the business continues to thrive and grow.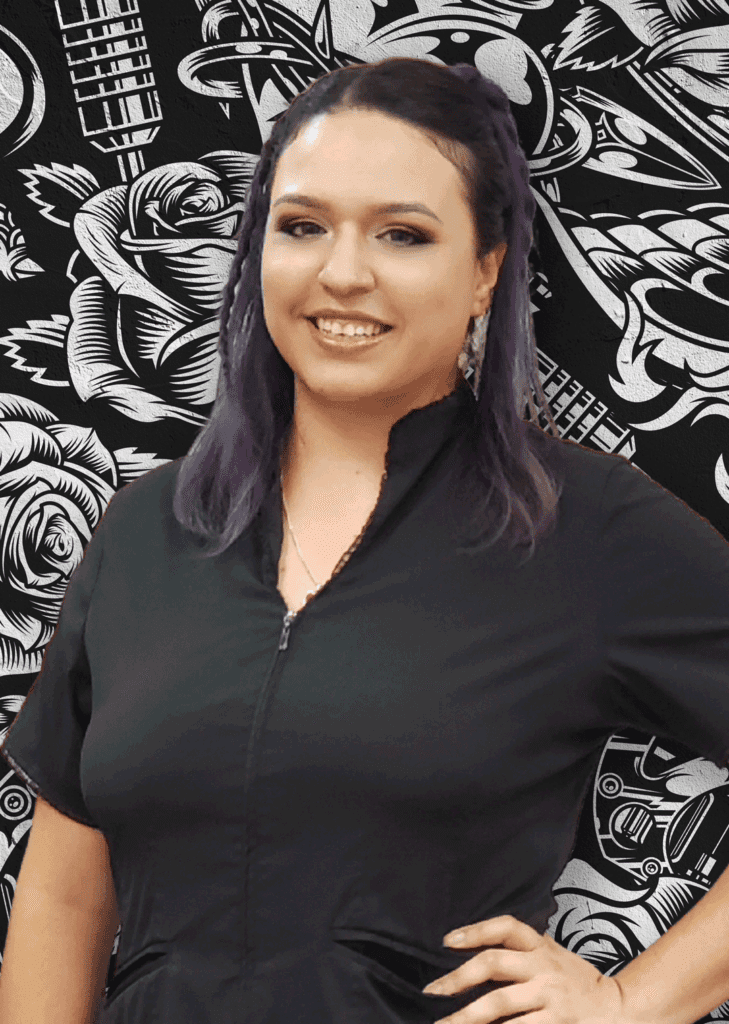 Olivia was born in Zacatecas, Mexico, and at the age of 2, moved to Las Vegas, Nevada with her family. She attended the College of Southern Nevada from 2011-2015 where she earned her Associates in Business Management. During her years at CSN she became Vice President of Fellowship and Service in the Phi Theta Kappa Honor Society, where she was responsible of coordinating events with numerous non-profit organizations to help in any way her chapter could.  She then transferred to the University of Nevada Las Vegas, from 2015-2019 where she earned her Bachelor of Science in Business Administration – Marketing Degree. During Olivia's time in college, she also worked full time at a retail company from December 2011 – January 2020 where she managed her own store location.
Olivia joined the Girlz Ink Team February 2020, seeking to work within her field of studies and what she loves doing, Marketing. She is Teryn's RHG (right hand girl) and is responsible for Product Marketing, Technical Support, Graphic Designing, Video Editing… you name it, she does it! She loves challenging herself to continue learning and to become versatile within several fields. Olivia has become an important asset to Teryn and is excited to contribute to the success and growth of Girlz Ink.